Just a quick reminder that Summer School starts Monday, June 5th. School will go from 8:00am to 12:00 noon. We will be serving breakfast and lunch. The bus will pick up and drop of students each day.


This is just a reminder that the Awards Assembly will be this morning at 9:30 in the multipurpose room. Please come and support the students.

McNary School will have an early release on the following days: Wednesday, May 17th at 1:00pm so that the 8th graders may prepare for the promotion ceremony and teachers can finish up with report cards. Friday, May 19th, students will be released at 11:30 after the awards ceremony at 9:30am and final good byes in the classrooms. They will be sent home with a sack lunch.

Don't Forget the Carnival is tonight!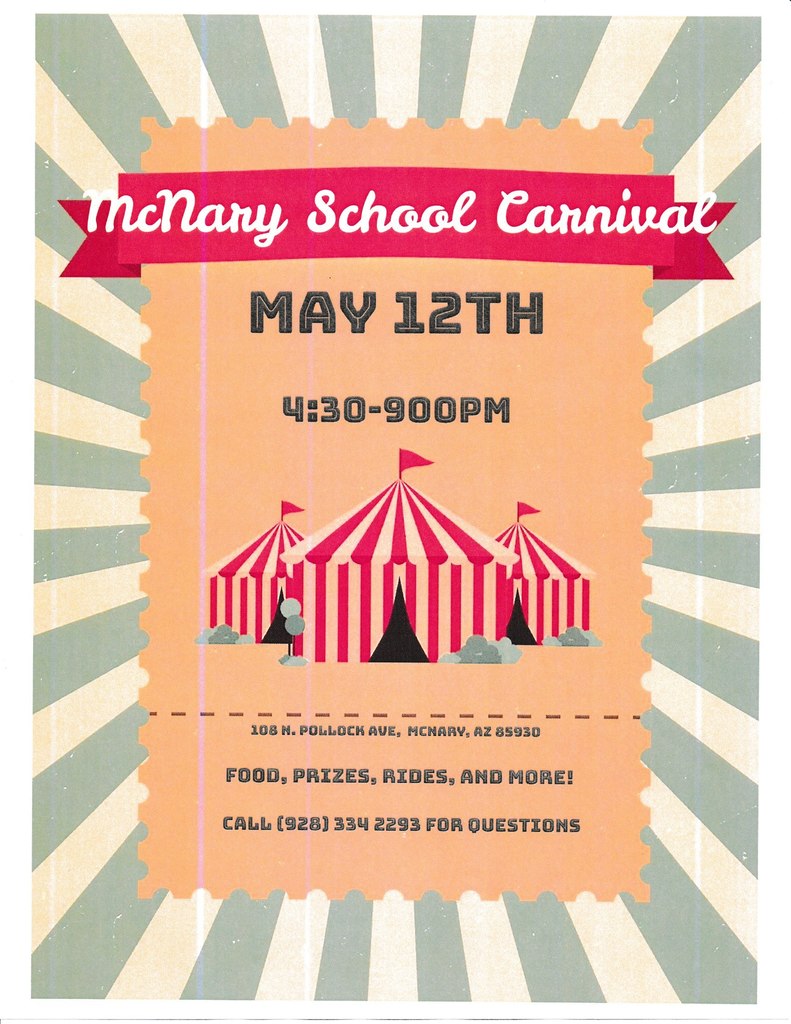 MMIW - Missing and Murdered Indigenous Women MMII - Missing and Murdered Indigenous Individuals Wear "RED" Day! Students are encouraged to wear red or black shirts to show that we, McNary Elementary School and the HonDah Communities will always remember 4 of our past students were taken from us to soon: Katherine Tortice, Diamond Whitehair, Butler Foster Jr. and Jaime Billy. Also, please come show your support at the Justice for Diamond Walk this Friday, May 5, 2023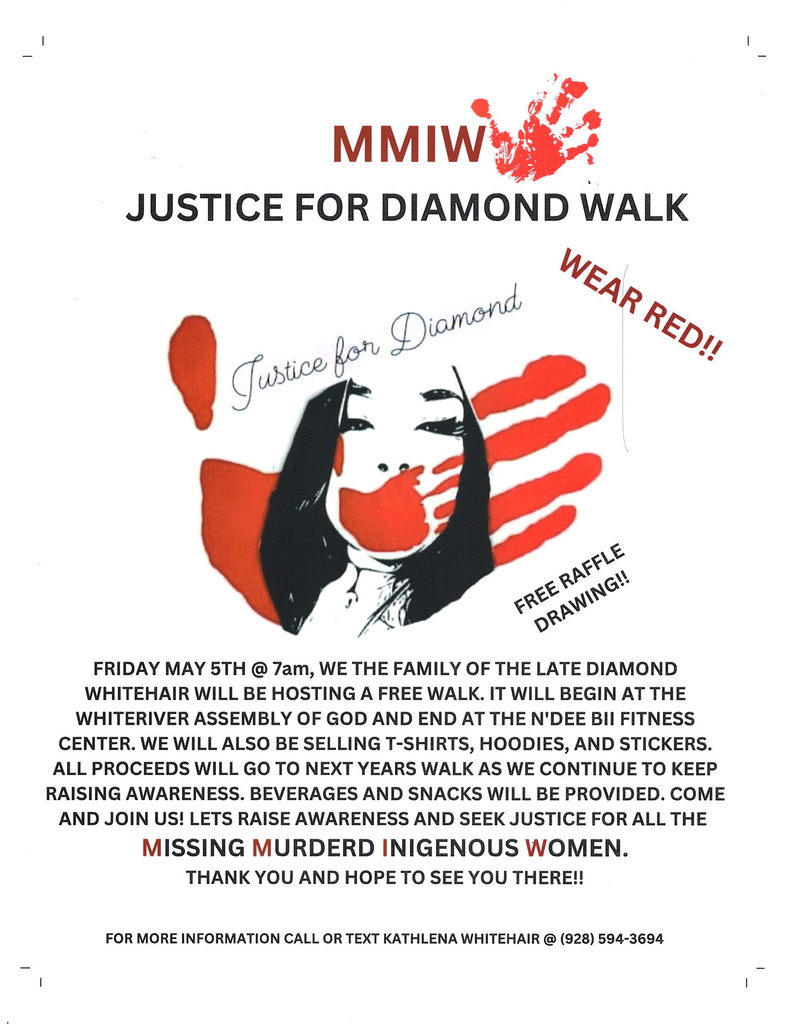 McNary School will be releasing all students at 2:30pm today, May 2. We apologize for not including this information in the previous posts.

McNary School will be releasing all students today, Tuesday, May 2 due to a leak in a water main. They will be turning off the water so we will need to release the students early. We are sorry for any inconvenience that this may cause.



The Arizona Academic Standards Assessment state testing will continue on Tuesday, April 4th. Students will be testing for the next 3 weeks. A calendar of testing dates are included on Facebook and our website. Please help your student do their best by encouraging them to get a good nights sleep, eating breakfast and believing in themselves.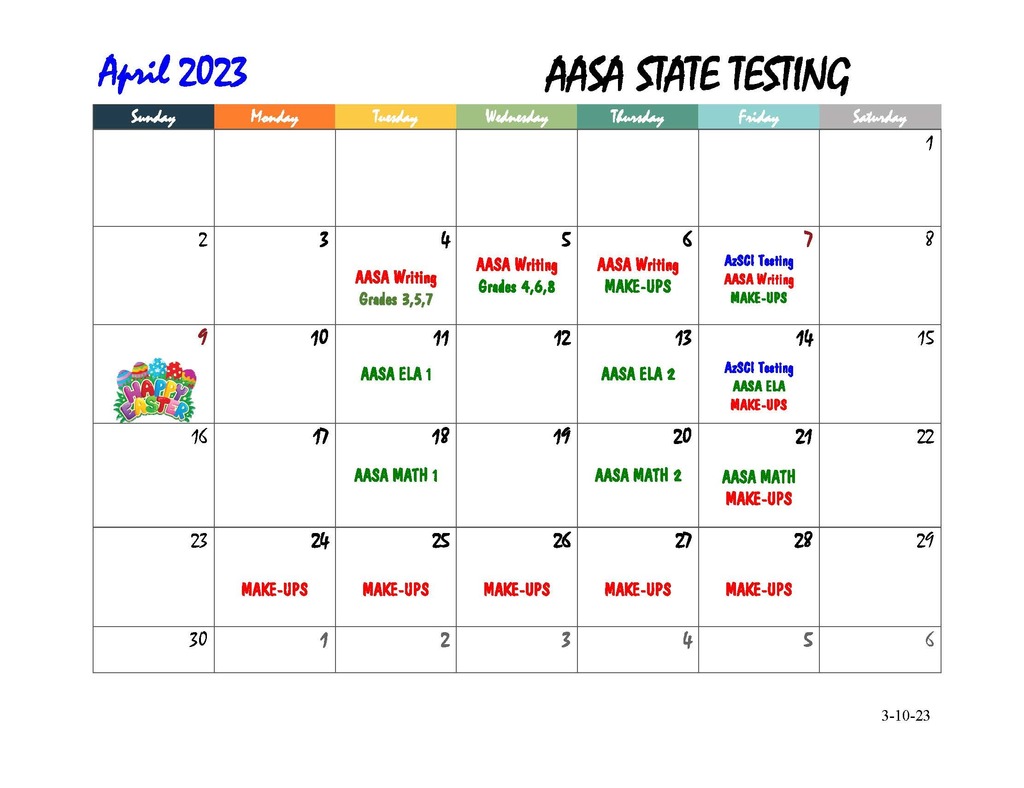 There will be a community meeting on Thursday, April 6th at 5:30pm. The agenda will include: Pre-School, High School, the gym, and upcoming construction on the school. Pizza will be served to all that come. Please come and be informed of all the changes that will be happening.

McNary School will hold their 3rd quarter awards assembly on Friday, March 31st at 10:00am in the multi-purpose room. Please come and support your student as we celebrate their accomplishments.

Dear Parents/Guardians, Starting March 27th through May 18th, Monday through Thursday, school will be extended by 1 hour daily to make up snow days required by the state. Extending the day will help make up the 9 days we have missed due to the extreme weather we have faced so far this school year. Kindergarten through 2nd grade will go to 3:00pm and 3rd through 8th will now go to 4:00pm. Please continue to follow updates from the school via email, voicemail, text or Facebook. Thank you for your time, Dr. Greg Fowler

The Parent Action Committee Meeting that was scheduled for today has been postponed until Tuesday, March 28, 2023. There will be no meeting today.

Don't forget that intersession begins tomorrow. The bus will pick up at the normal time. Intersession is from 8am to 12pm. Breakfast and lunch will be served.


The Book Fair is going on at McNary School all week. It will be open during Thursday's Parent Teacher Conferences from 1pm to 7pm. Be sure to come and see it! Students are released on Thursday at 1pm. Don't forget Spirit Week is all week long. Wednesday is Wacky Hair Day. Thursday is Sports Day and Friday is Wear Green Day!