We are going swimming!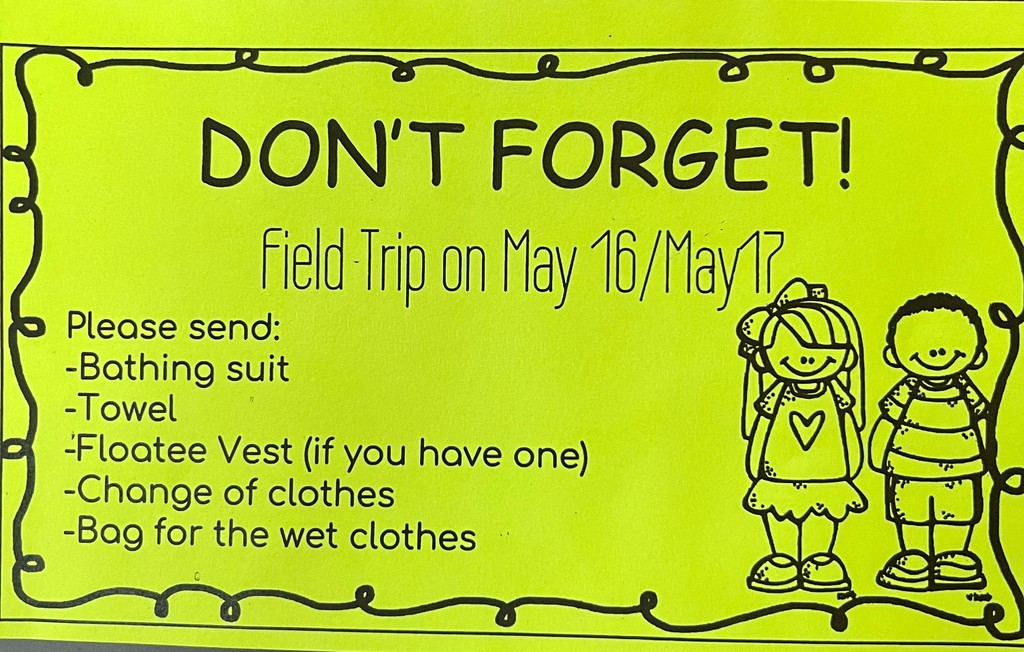 We will have a public hearing for the EASIE Grant on Wednesday, May 11, 2022 at 4:00PM in the multi-purpose room.
https://5il.co/1abvu
McNary students are going to the VEX Robotics World Championship!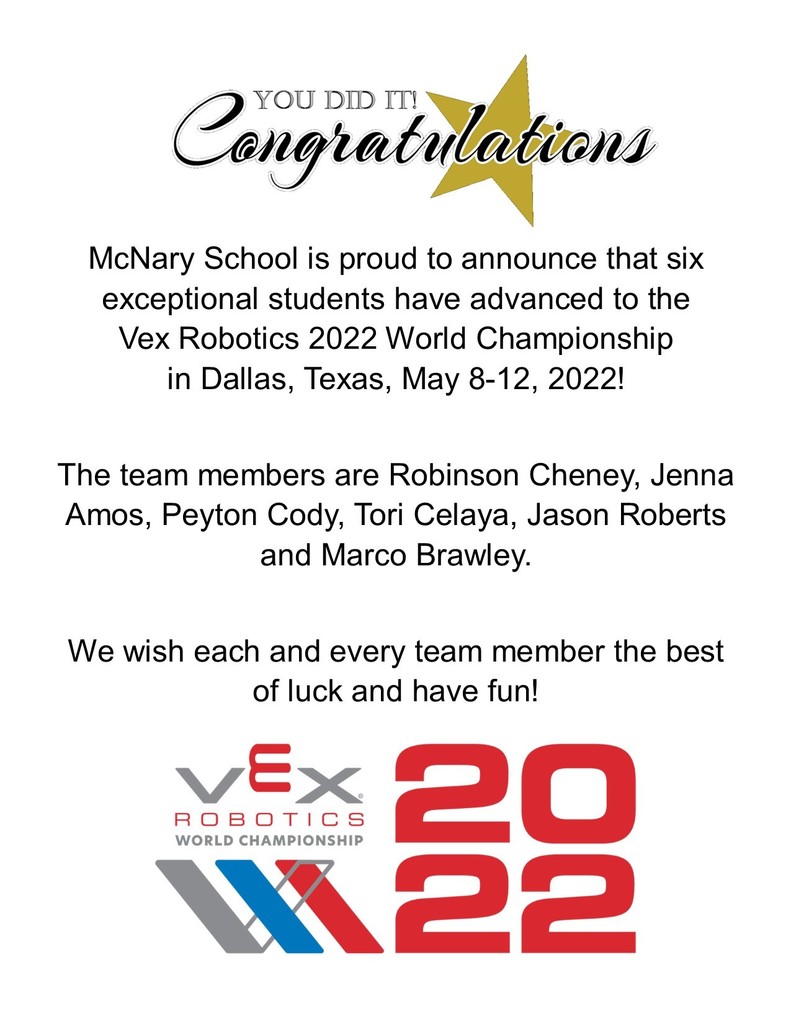 Congratulations to our 3rd Quarter Awards Winners!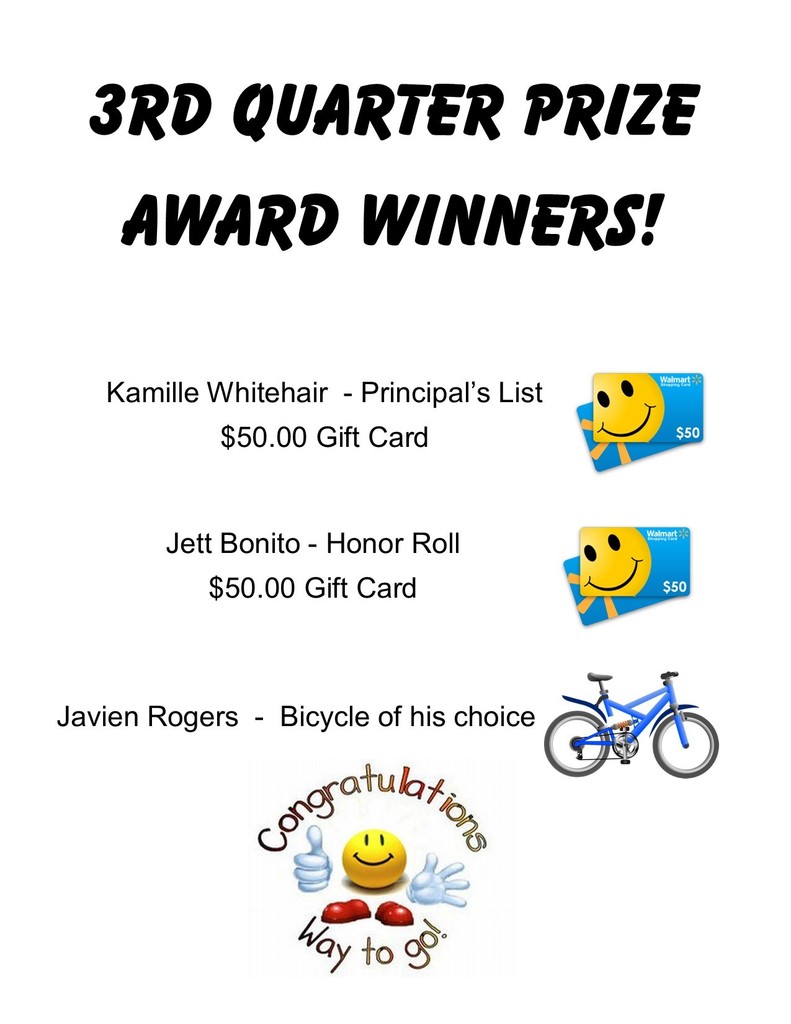 There will be a Board Meeting Wednesday, April 13, 2022 at 5:30 PM in room 304 at McNary Elementary School or virtually by Zoom.
https://5il.co/18p7i
Wednesday's, April 6th, Board Meeting will be postponed until Wednesday, April 13th at 5:30 pm due to Tribal elections.
State testing begins tomorrow, Tuesday, April 5th and runs through April 14th. Encourage your students to do their best and show what they know. Please make sure they are here on time, are not checked out, eat a good breakfast and get a good nights sleep.
https://5il.co/186tg
Parents and Guardians, due to a bus driver shortage. Kindergarten, 1st and 2nd grade will be released at 12:00 noon today, March 25th. We are sorry for the inconvenience. This is due to the fact that there is a softball game at East Fork at 1:00.
Come celebrate with your student at the 3rd Quarter Awards Assembly this Friday, March 25th.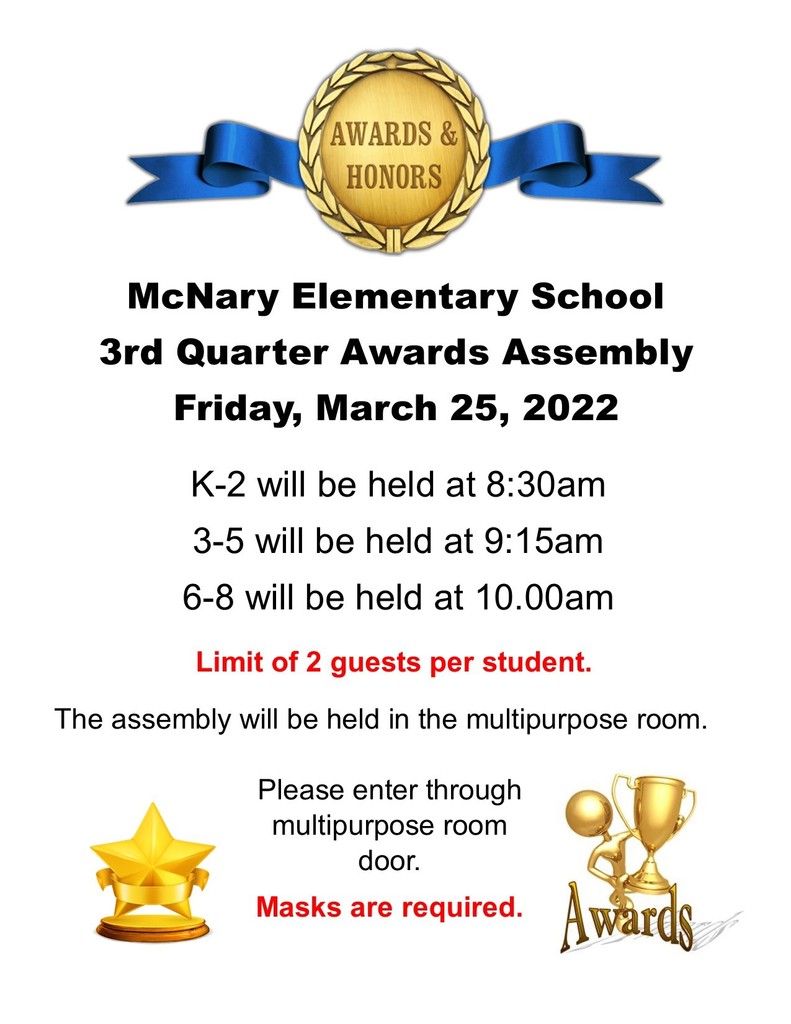 There will be three Zoom links for this evenings Governing Board Meeting for March 23, 2022 at 5:30pm to ensure a private executive session. The public will have access to the first meeting as well as the third with the following links. The executive session address is only for the Board. First Zoom link to be shared on website:
https://us06web.zoom.us/j/83700807479
Second Zoom link to be shared with the Governing Board and Attorney only:
https://us06web.zoom.us/j/84653458588
Third Zoom link to be shared on website:
https://us06web.zoom.us/j/86580136786
McNary School will be let out 1 hour early tomorrow at 12pm (noon) so that those who wish to go down to the parade to celebrate with the Lady Falcons may do so. Congratulations Lady Falcons!
https://5il.co/171ml

There will be a 2 HOURS DELAY! 3/8/22

March 8, 2022 LATE START TODAY! Parents and guardians, we will have a late start due to icy road conditions. Late start today! Thank you. Campus will open at 9am. Thank you, McNary Staff

REVISED BOARD MEETING MARCH 2, 2022 IS IN THE DOCUMENTS SECTION ON THIS WEBSITE.
It is National Read Across America Day and Dr. Seuss' Birthday!